Posted by Jorge Suarez
Normally, I would do this once a week, but there were a couple today that just cannot be ignored, due to their high quality.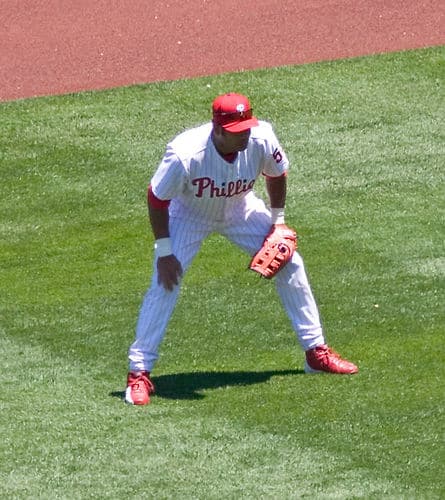 Power Ranking the Top 100 Philadelphia Phillies of All Time
In this 106-slide slideshow, Bobby Abreu is in the top 10, Jose Mesa is ranked well ahead of Roy Halladay, and there is a random "honorable mention" between #12 and #13 to put Ryne Sandberg ahead of Chase Utley and between #99 and #100 to put Cliff Lee ahead of Roy Halladay.  Plus, the "Ryan Madson of the 1970s and 1980s" is appropriately ranked ahead of the real Ryan Madson.  For good measure, Randy Wolf is ranked ahead of Roy Halladay and Cliff Lee.
MLB Rumors: Will the Phillies Replace Jimmy Rollins With Jose Reyes in 2012?
In this piece, there is the brilliant idea to replace Jimmy Rollins with Jose Reyes after the 2011 seasson.    The author believes that "Rollins might want to focus more on himself this season rather than the team."   Good idea, Jimmy, so you are not let go in favor of Jose Reyes, who is known for always thinking of himself.  Additionally, Rollins' declining stolen bases have become a problem, the author states.  "Imagine the numbers he could put up if Davey Lopes was still around."
The Fred Wilpon Interview You'll Never See…(But Wish You Did!)
In this piece, the author says, "**Obviously this is a parody and not to be taken too seriously!"  In this "obvious" attempt at humor, the author suggests the Mets paid off the woman that Johan Santana allegedly sexually assaulted, that Madoff money was to help pay for Oliver Perez, and that Mets' closer Francisco Rodriguez "beat the crap" out of his father-in-law.   Hilarious indeed.