Posted by Frank Klose
Could Seth Everett be joining the Phillies broadcast team?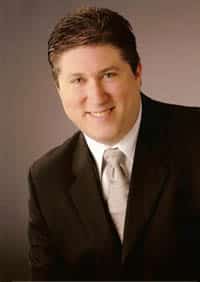 Seth Everett made a name for himself covering Major League baseball in a number of prominent roles. 
Everett has served as a sports director at a radio station in Seattle, a pre-game reporter for SNY and the New York Mets, hosted a weekly Yankees web show on MLB.com, written for MLB.com, hosted a show on MLB Radio Network (and still does part-time), and, until recently, served as a host on 1050 ESPN in New York and co-host of the "Baseball Today" podcast on ESPN.  
Beginning at the start of the current basketball season, Everett became the pregame, halftime, and postgame host for the radio broadcasts for the New Jersey Nets on WFAN in New York.  
Since leaving 1050 ESPN and joining the New Jersey Nets, Everett frequently stated that he has one more venture is in the works.  That venture is becoming a little bit clearer.
Everett, who frequently calls into 610 WIP and appears on Comcast Sports Net to discuss Phillies baseball, has become a greater presence in Philadelphia in recent months.  
On Tuesday, Everett recorded his last "Baseball Today" podcast for ESPN. 
"Well let's just say this," Everett said. "I've gotten involved in some other projects and because of that ESPN decided not to renew my contract".
Everett went on to say, "I'm going to be doing some work with the Philadelphia Phillies".  While he did not mention anything specific, Everett mentioned, "I am going to be at Citizens Bank Park for opening day…that will be a great day."
In the podcast Everett stated, "As soon as I legally can, I will be announcing all of that." 
So what role could Everett have with the Phillies?  Everett is a big-name baseball guy, and should have a high-profile position.   Is there room on the broadcast team?
Everett's relationship with CBS Radio's 610 WIP could indicate something is in the works with the Phillies' flagship radio station, CBS Radio's 1210 am. 
Former Phillies Mitch Williams and Ricky Bottalico have hosted a half-hour -in show in recent seasons prior to the official pregame show.  Everett could serve as the show's host and be available for other fill-in duties in the broadcast, such as when the Flyers pull Jim Jackson away from a Phillies broadcast.
Jim Jackson's status with the Phillies could have something to do with what Everett's role will be.  Jackson began doing two innings of play-by-play on the radio last year in addition to his pregame and postgame duties.  If Jackson's role expands to pick up more play-by-play work, Everett could be the permanent pregame and postgame host.  Similarly, if Jackson does not return to the Phillies, Everett could handle Jackson's current role.
Broadcast changes could mean that Scott Franzke could be calling a few innings on television this season with Larry Andersen.   If he does, Jim Jackson could call those innings on the radio.    Tom McCarthy remains under contract with the Phillies for two more seasons, and Chris Wheeler is a Philadelphia staple.  The Phillies' broadcast team has been one fewer in number since the passing of Harry Kalas, so maybe the Phillies would be willing to add one more broadcaster
On the television broadcast, Everett could be an on-field reporter as he was for the New York Mets, but Gary Matthews currently handles that role for the Phillies, and appears to be returning to the team.
Another possibility is an analyst on Comcast Sports Net Philadelphia, though they appear to be well-stocked with host Michael Barkann and analysts Ricky Bottalico and Darren Daulton.
Whatever his role, Everett's expertise will make the Phillies season much more enjoyable.